---
BOSS knows the importance of listening to its customers and improving technologies that make the lives of snowplow professionals easier and more productive. The optional SL3 lighting kit is no exception. It's another innovation from BOSS that's built to back you up. Here are the top 5 benefits of the SL3 Headlights.
#1 Ice Shield Technology - This integral system utilizes a thermally conductive grid to heat the SL3 lens, preventing ice build-up even in the worst conditions.
#2 Precise Light Pattern - Light is concentrated in just the right areas to improve driver visibility while reducing the distraction for oncoming traffic. The integral booster lamps flood the working area with additional light for extreme weather and extended plowing jobs. The ultra-white color temperature reduce driver's fatigue and user's eye strain when plowing for hours on end to battle a storm.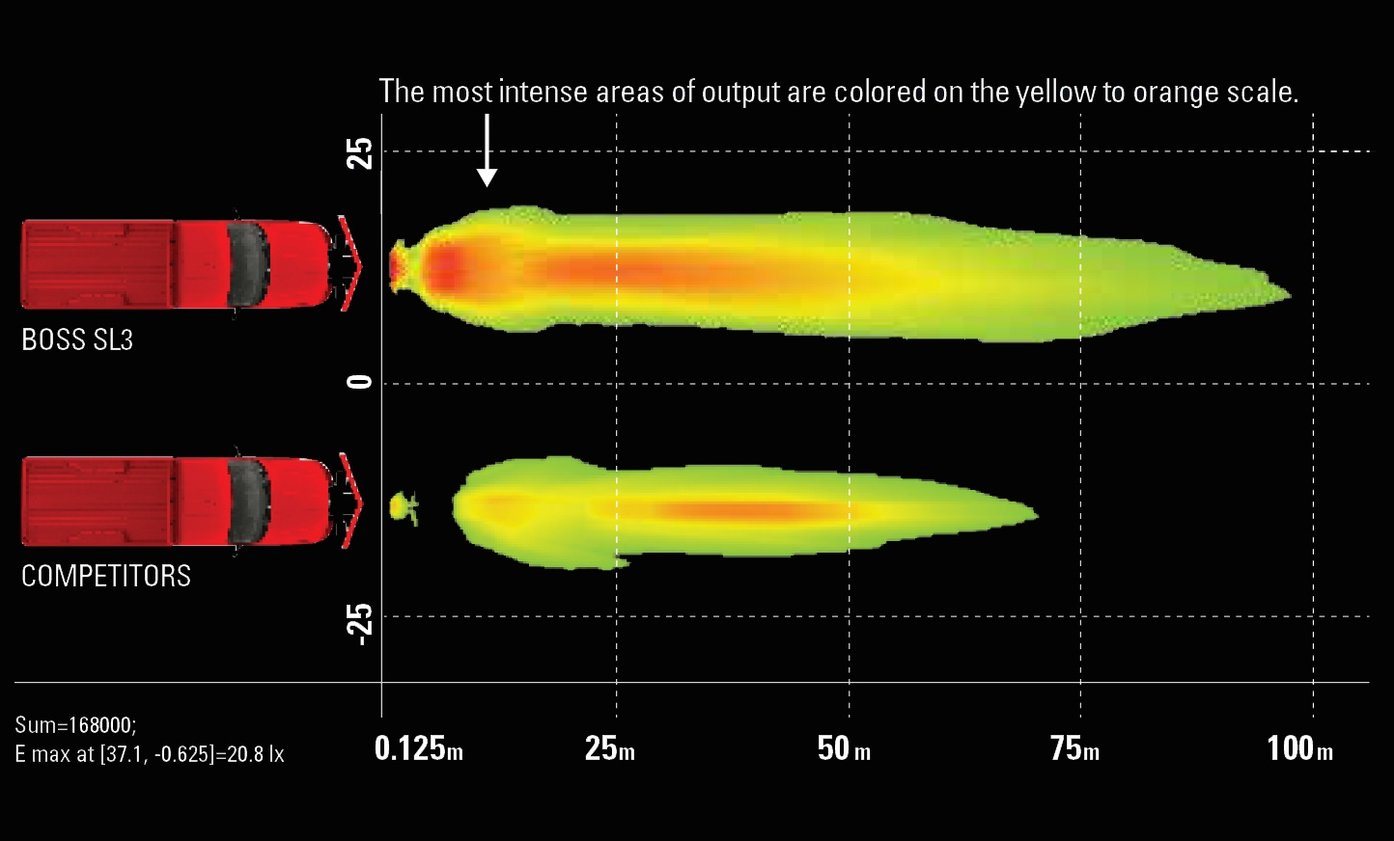 #3 Extended Life Expectancy - The BOSS SL3 lighting system pumps out nearly double the lighting of standard halogen systems, with a life expectancy of 8 to 10 years.
#4 Ultra Efficient - LED uses half the amperage of halogen systems.
#5 BOSS Signature - Premium look you expect from BOSS. SL3 plow lights are also 40% smaller than the current SmartLight2 lights and yet much more powerful.
---
When you are out in the middle of a storm, you demand toughness to break through the darkness and withstand the cold. The SL3 headlights won't let you down. BOSS is always there to back you up! For more information on the SL3 Headlights, download the product guide below.
For more information on headlights, check out more blog articles.
---