It is extremely important to clean your VBX spreader to maintain the appearance and condition. Follow these simple steps to clean your BOSS VBX Spreader!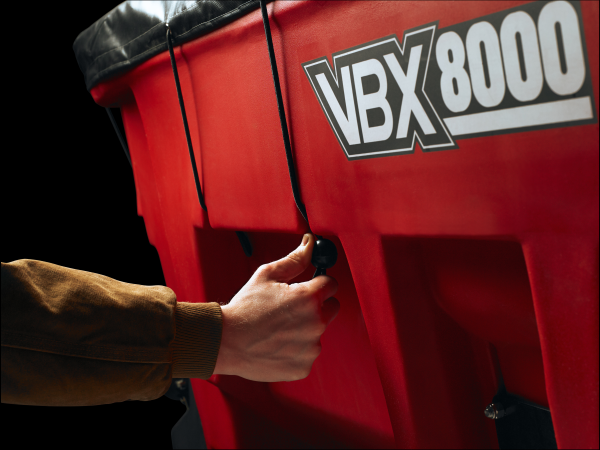 Cleaning the Machine:
1. Remove the spinner assembly.
2. Disconnect the power/ground cable and main harness from the wire harness.
3. Lift up on the cleanout tray handle to clear the mount holes and slide the tray out.
Note: This step will require at least 2 people.
4. Remove any material from the tray.
5. Insert the tray into the spreader.
6. Connect the power/ground cable and main harness to the wire harness.
7. Unload the spreader; refer to Unloading the Spreader.
8. Remove the spreader from the truck using the lift bars.
9. Wash and rinse the entire unit.
10. Clean and grease all of the bearings.
11. Clean and grease the pintle-chain for pintle chain models.
12. Clean all exposed connectors and apply dielectric grease to them.
13. Remove the controller from the truck and store it in a clean, dry place.
After using your VBX spreader always make sure you follow these correct steps to complete a thorough cleaning!