As the winter begins to creep up on us, you might start thinking about expanding your snow removal team with a few more employees for the upcoming season. If you're lucky you might find some seasoned professionals to help you out, but most likely you'll end up with a crew that's new to the snow and ice removal game. They've got the spirit and attitude, but they might lack some of the basic knowledge that you want all of your rookies to have before sending them out for their first jobs. No matter what, they'll have to start somewhere. Here are some helpful tips that you can use to train your new employees and create the best snow and ice removal team your contractors have ever seen.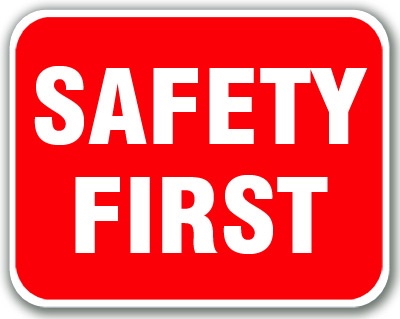 Safety
One concept that BOSS continues to hold at the forefront of our company is making sure that each person makes it home safely at the end of each night. Accidents happen, but providing your employees with the best protective gear and proactive safety knowledge to make sure that doesn't happen is the most important aspect of training in your new team. As mechanized snow removal methods become more widely used, it is important to show your team the proper techniques and uses for the tools. Educating them about the dangers of mechanical tools will greatly decrease the likelihood of mishandling them, and ultimately decrease the likelihood of injury.
Ergonomics
Ergonomics could be considered a subcategory of safety, as the whole point is that no one is injured doing their work. But still, as basic as good technique may seem, it could be the difference between your team being able to complete the same jobs in half the time. If your guys run into back issues while on the job, it can end up being an expense that requires you to pay out while also trying to find a replacement for your labor loss.
Visibility
It is also important to note that visibility is an important concept to continuously remind your team of. Hindsight vision is 20/20, and no one wants to believe that they wouldn't see someone, but it still is better to prevent anything before it happens through the use of reflective gear and high-visibility clothing.
Save Your Salt
Covering the most ground in the shortest amount of time might seem ideal, but when it isn't up to your quality standards, it could end up costing you in the long run. As the salt shortage seems to be hitting hard again this winter, making the most of your resources is going to be more important than ever. Investing time to really teach your ice removal rookies to be smart about their salt use is going to be necessary this season if you want your supply to last all winter long.
Training Sessions
While you know the best way to run your business, as you know your contracts and customers the best out of anyone, it never hurts to keep your crew updated with the best practices in snow removal. One way of keeping up with the newest techniques is encouraging your employees to participate in training sessions or courses offered in the field.
Use the Internet
The internet is an extremely valuable tool that can be used as a knowledge base for training new employees. Websites such as ASCA and SIMA both provide information that would be useful for new employees to know and understand. Check out their websites for more information.
We wish you and your employees a safe and happy plowing season!