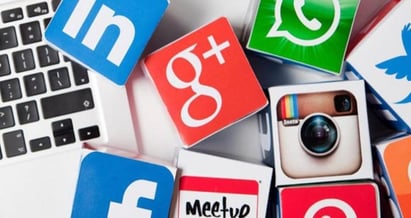 Utilizing social media to reach potential and existing customers is the newest trend among small businesses and is a great tool for you to consider to increase your snowplow contracts. After all, 81% of the United States population now has a social media account, according to Forbes. Most small businesses can attest to the fact that there is often a lot to accomplish with a limited amount of resources and funds. Using social media can provide a cost-effective method that reaches customers directly. It also avoids the time-consuming efforts that come hand-in-hand with traditional marketing and advertising. Learn the key steps that can help you leverage social media and make a world of difference in your small business:
1. Know Your Audience
The first step in utilizing social media is to determine your target audience. This process includes analyzing characteristics of the ideal customer who would most likely need and use your product. You must do some research to understand what their "problem" might be, and how you can tailor your social media to addressing that problem. The idea is to post content that will help your readers. Since there are multiple popular social media sites, you will need to determine what site your target audience utilizes most.
To give you an idea of the audience you may be presenting to, here is a link to some example buyer personas.
2. Manage Your Social Media
Once you create content that will address your target audience's problem, you are ready to begin posting. In order to remain consistent and reliable, you must have a daily routine dedicated to social media. One or two posts and shares per day on Facebook, for example, is a good start. The idea is to remain consistently present without overwhelming and annoying the audience. Starting out on one or two platforms is ideal for managing social media as a beginner, but tools are available to manage your posts as your digital presence expands. When a winter storm is approaching, software such as HootSuite or SproutSocial allow you to schedule posts and publish at certain times of the day. That way, while you are out in the plow truck taking care of customers, your social media account is actively marketing for you.
3. Vary Your Content
It is important that you are sharing fresh and exciting content with your audience. The key is to focus on variation. You do not want your viewers to be bored by a continuation of similar posts. Instead, challenge yourself to find different material and tips that people will enjoy seeing. Set the goal of helping your audience by giving them a new piece of useful information each time you share. This is easier said than done, as creating new ideas is not always the simplest task. Luckily, a 12-month calendar guide has been prepared to assist you with the content brainstorming process all year long!
To get you started, follow the link below!
4. Remain Active and Present
When negative content spreads on social media, the common response is to brush it off and ignore it. When you are managing social media for your business, it is encouraged to respond to all content, especially when it is negative. What people are saying about your business has a big impact on your image. Addressing negative feedback publically is a good way to show you care about customer opinions, and it can even change the view of the individual who complained. In addition, interacting with happy customers gives a nice personal touch that will likely leave them pleased.
5. Track Your Progress
After you have some experience with posting, liking, and sharing, it is important to track your progress. Tools such as Facebook Insights can monitor your success in reaching customers. You can utilize programs that tell you how many people viewed and interacted with your post. This information helps you determine what content is most effective with your audience. It also indicates possible changes that may need to be made in order to reach your end goal.
Sources:
https://www.forbes.com/sites/brockblake/2017/04/13/5-ways-small-business-owners-can-leverage-social-media-to-grow/#5dd6a10d2cef
http://www.socialmediaexaminer.com/social-media-guide-small-businesses/
http://oursocialtimes.com/a-guide-to-social-media-marketing-for-small-businesses/
http://adsolutions.yp.com/engage-on-social-media/8-benefits-of-social-media-for-small-business