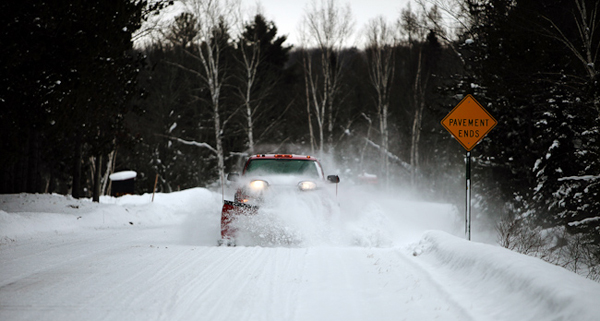 As snow removal professionals, we all know the feeling, listening or reading the weather reports and watching the radar screen as the storm clouds draw closer and closer. While residents make preparations for staying in, you are making preparations for going to battle with the latest winter storm. You've done everything from checking the bolts on your snowplow to checking your windshield wipers and the fluid levels in your truck but what happens should you still have a break down or get stuck? Whether this is your first storm hitting the road as a snow removal contractor or your 100th storm, remember that you're getting ready to go out into dangerous conditions. Prepare for the worst with the following survival items before you face the next storm:
First Aid Kit

Blanket

A can and waterproof matches (to melt snow for water)

Windshield Scraper

Booster Cables

Road Maps

Mobile Phone and car charger

Compasss

Tool Kit

Paper Towels

Bag of sand or cat litter (to pour on ice or snow for added traction)

Tow Rope

Tire Chains (in areas with heavy snow)

Shovel

Container of water and high-calorie canned or dried foods and a can opener

Flashlight and extra batteries

Canned or compressed air with sealant (for emergency tire repair)

Brightly colored cloth
Along with these winter survival items, you should also keep a set of spare emergency parts for your plow. If you are a BOSS Snowplow owner you can get an Emergency Parts Kit available for both BOSS Straight Blades and Power-V plows. The parts kits include a cutting edge bolt kit, eye bolt kit, power unit solenoid kit, hydraulic fluid, hose, trip return spring, 12 volt relay, dielectric grease and ratchet strap. Parts kits can be purchased by contacting your local BOSS dealer. However, BOSS owner or not, it is recommended to have a set of spare parts on hand for your snowplow.
Remember, being prepared for any situation is the key. Don't wait until you need what you could have packed ahead of time. Stay safe and happy plowing!