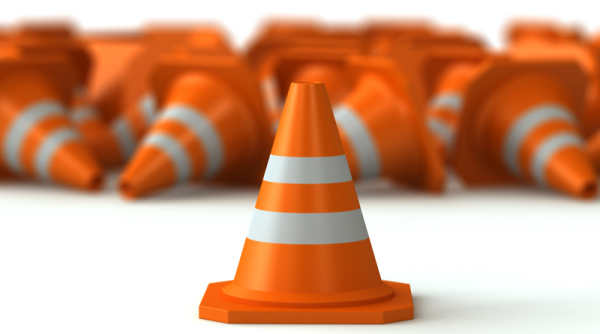 As the winter season heats up, as you jump in the cab of your truck and put your plow on the road, remember these safety tips to keep you, your truck and your plow safe this plowing season.
Plow Transportation
When transporting a snowplow, angle the blade to the right (toward the curb). This will reduce the chance of catching a curb or a snowbank that could pull your vehicle into it. Never operate a plow while transporting it to and from a job site. It's a good idea to keep the plow control turned off in order to prevent accidental operation.
When transporting a plow, position the blade so as not to block the plow headlights or your vision.
Speed Recommendations
Do not exceed 40 mph when transporting a plow. Do not exceed 14 mph when plowing.
Avoid Overheating
When transporting a plow or while plowing, check the temperature gauge often. Overheating the engine can be costly. If the vehicle overheats, stop and correct the problem. If overheating occurs while transporting, stop and adjust blade position to allow more airflow to the radiator.
Look Out For Hidden Obstacles
Before it snows, walk around the area you will be plowing to check for obstacles that will become hidden when snow is on the ground. Look for things such as bumper stops and speed bumps, curbs, sidewalk edges, shrubs, water drains, fire hydrants, fences and pipes sticking up from the ground. To prevent damage to the area being plowed as well as to your snowplow and truck, mark any obstructions that will be hard to see when there's snow on the ground.
Buckle Up
Always wear a seat belt when operating a motor vehicle and never plow with your head out the window.
Look Once and Look Again
When moving in reverse, don't rely on the vehicle mirrors. Turn around and look where you're going.
Know Your Surfaces
When plowing in dirt or gravel, lower the plow shoes. This will raise the blade so you don't scrape the surface away. When plowing on asphalt or concrete, raise or remove the plow shoes so that you scrape as close to the surface as possible.
Be Nice To The Hydraulics
When you're finished plowing, lower the blade to the ground and turn the plow control off for safety. This will also take stress off the hydraulic components.