Internship & Co-Op Opportunities
Build your Career at BOSS!
Join our BOSS family and accept a college co-op or internship position with us! Our goal is to ensure you have excellent resume-building experiences, gain a better understanding of the profession you're interested in pursuing, and develop as a professional, leader, and community members.
We are proud to be an Equal Opportunity Employer and consider qualified applicants without regard to race, color, religion, sex (including pregnancy, gender identity, and sexual orientation), parental status, national origin, age, disability, genetic information (including family medical history), political affiliation, military service, or other non-merit based factors. We celebrate diversity and are committed to creating an inclusive environment for all employees.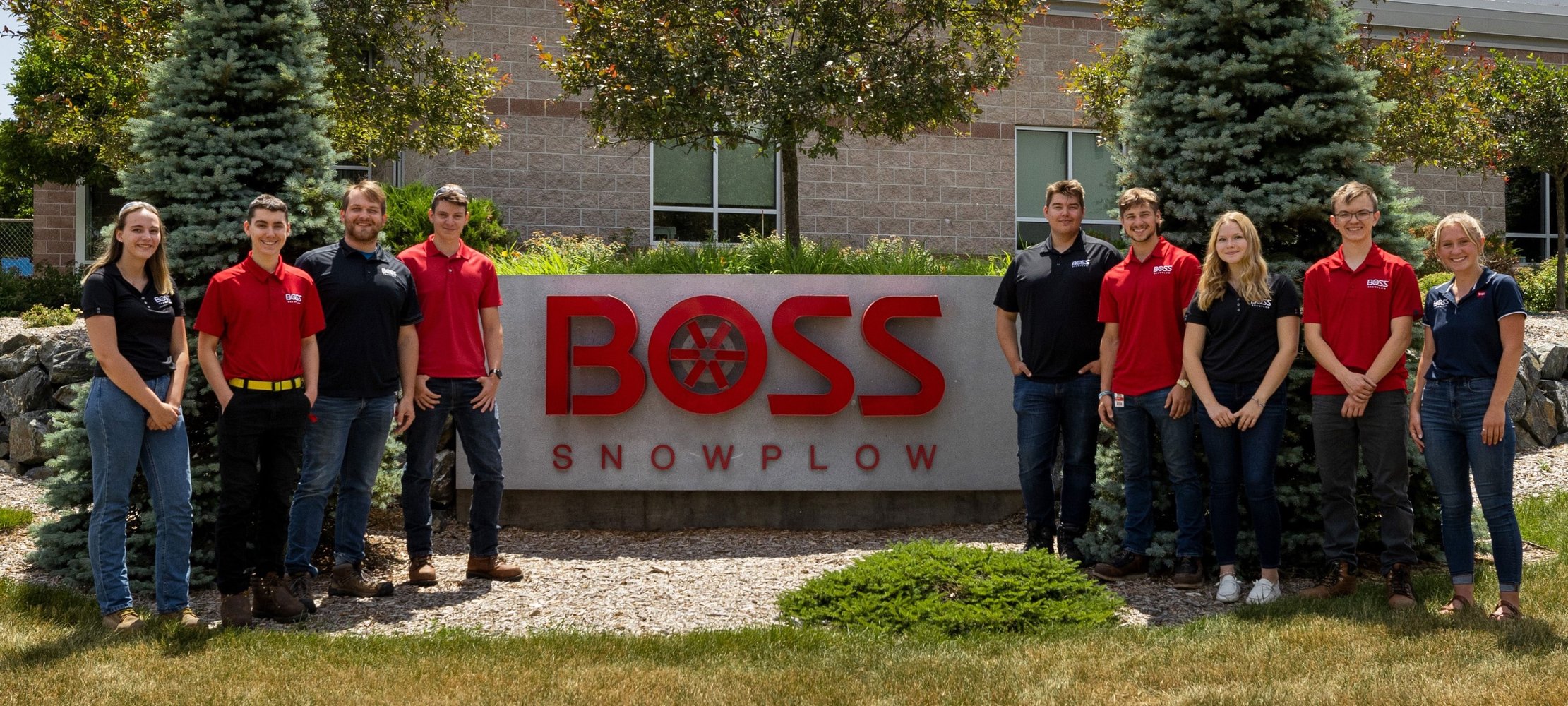 We Offer Several Internship & Co-Op Positions
Our hiring periods typically occur around the early fall for spring/summer co-ops and early spring for summer/fall co-ops.
View a handful of internship & co-op positions we offer listed below:

What makes a BOSS Internship or Co-Op Position Special?
Real Tasks = Real Experience
Open Communication
Your Interests are Important
Community Involvement
Family Matters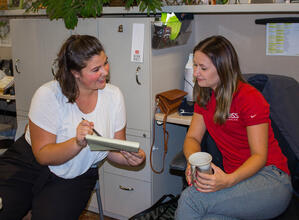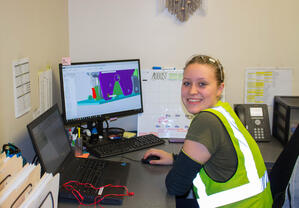 Living in Iron Mountain
Iron Mountain, Michigan is a beautiful place to explore and live. There are plenty of opportunities to experience new things! With many things to do outside, restaurants to enjoy, and activities to participate in, you'll always have something to do during your time here at BOSS! Click the link below to learn more about experiencing Dickinson County.
Housing Options
There are plenty of options for housing when you take an internship or Co-Op position with us at BOSS. Click the link below to check out a handful of housing choices near BOSS Snowplow.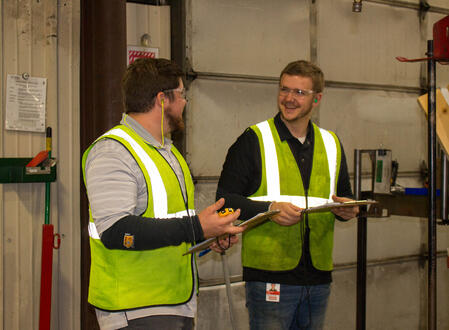 How Would You Describe your Time at BOSS?
"At BOSS, I was able to not only get experience in the field I'm going into, but I also became apart of a team of people who treated me like family. I was treated like I had been working there just as long as everyone else. At other jobs I've had, the people I worked with weren't open to making mistakes, but at BOSS, they were encouraged. I felt comfortable to make mistakes and know that I won't be punished for them, but encouraged to learn from them instead. It opened my eyes to the type of environment I thrive in. I was excited and happy to work in such a positive environment where everyone was encouraging and willing to help in whatever way possible. This made me look forward to going into the office each day. I learned so much more than I expected to when I first started my internship at BOSS. I got to be apart of events and saw my hard work pay off in various ways. Getting recognition for things I worked so hard on was one of the most satisfying parts of my experience. It helped me realize that I've chosen the right career for myself.
I would recommend an internship at BOSS Snowplow to anyone who is looking to start one. It was an amazing experience that I would do over again if I had the chance."
Isabella Rosenthal
Graphic Design/Marketing Intern
"I'm grateful for my BOSS internship. Tons of hands-on experience right out of the gate - like transforming a product's workflow! Great opportunities to volunteer and go to trade shows with co-workers too!"
Louis Hindman
Industrial Engineering Intern
"BOSS has been a company that gave me stellar support in my work here as a Co-op worker. The company culture made me feel welcome to work alongside other Engineers and motivated me to seek out the best work on my projects. Every individual that I worked with wanted to help me exceed expectations, and succeed; the results of our work spoke to that effect. I learned a tremendous amount of content, and am very impressed with what BOSS has been able to do in Iron Mountain. It was a pleasure to work for BOSS, and I am grateful for the opportunity."
Aaron Carlson
Design Engineering Co-Op
"I would describe my internship as a great learning experience that expanded my skills in engineering and design. I got to work hands-on with some of the best engineers on projects. I would definitely recommend working or getting an internship at BOSS."
Dante Basanese
Design Engineering Intern