IS YOUR EQUIPMENT READY FOR WINTER?
Complete a Pre-Season Equipment Inspection for a
$50 Factory Rebate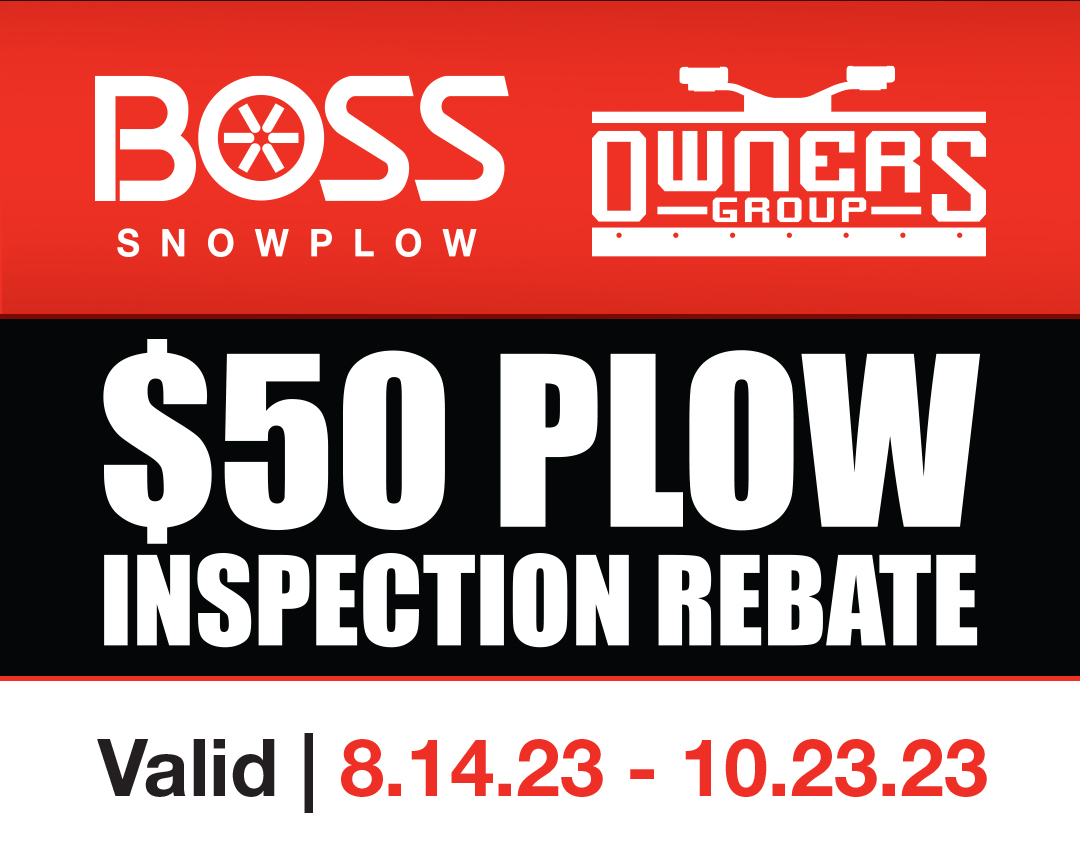 Redeem Your Rebate Here
The deadline for submitting rebates is October 23rd. If you have already submitted a rebate, it will be processed after October 23, 2023. We wish you a happy plowing season! Let it snow!
Pre-Season Inspection Form